Discover more from The Lunacian
Axie Infinity news + announcements
Over 336,000 subscribers
Axie Infinity X Binance!
Axie (AXS) is the next Binance Launchpad Project!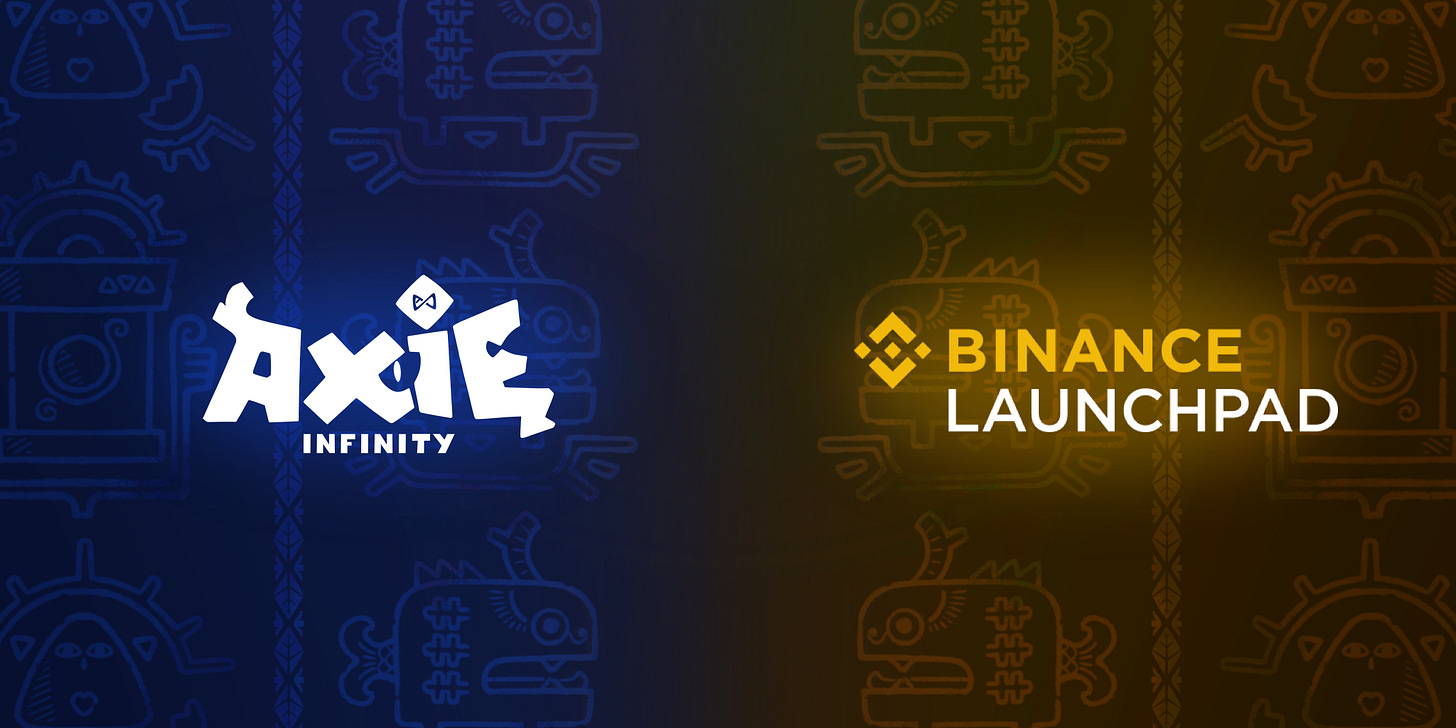 Our comprehensive vision for Axie and AXS can be found here. Get a quick overview through this infographic.

We've taken a surprise snapshot to distribute AXS to past Axie players based on in-game activity. This AXS will be claimable in the future.

To celebrate, we've launched an upgraded website!
This is the day we've been building toward for over 2 years. We're thrilled to share that Axie Infinity (AXS) will be the next Binance Launchpad project!
We believe that Axie can lead a movement that empowers millions of gamers by breaking the barriers between work and play. To advance this mission, we've carefully crafted the AXS token with our friends at Delphi Digital.
Axie Infinity Shards (AXS) are an ERC-20 governance token for the Axie universe. Holders will shape the future of Axie by signaling their support for governance proposals and directing usage of a Community Treasury. AXS (pronounced "access") will also be money within Lunacia and may allow holders to access certain sales and events.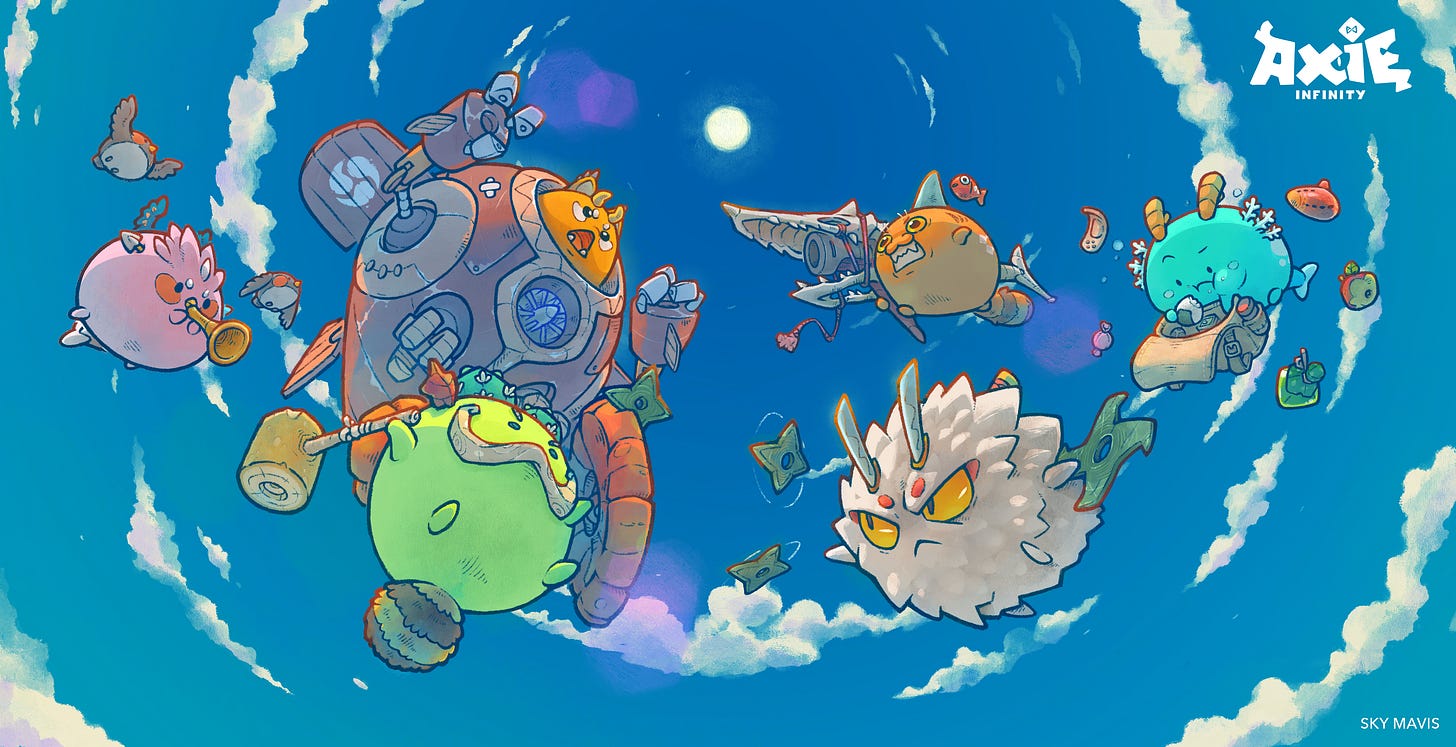 A Play to Earn Revolution
A game needs players. By simply playing, you are adding value to our network and should be rewarded. We've already seen Axie change lives; play to earn is here. Now, we're scaling this model to millions of players. AXS is the foundation of this mission.

Source: Nansen.ai
We envision you earning AXS by:
Completing quests and dungeons.

Winning tournaments.

Interacting with and tending to your land plots.

Using Axie Infinity products such as the Marketplace.

Creating content & building tools/experiences.
As a surprise to our loyal players, we've taken a snapshot of past activity within the Axie universe. The snapshot took into account Axies and land owned, marketplace activity, and battles won through our application.* We'll use this data to distribute AXS to you in the future. The AXS for this initiative will be taken from the unlocked portion of the Ecosystem Fund. When the AXS is distributed, a portion of it will be unlocked immediately while the rest will unlock over time.

The Community Treasury
We want Axie to become the first game truly owned and operated by its players. This opens up limitless possibilities but must be approached carefully.

Source: Nansen.ai
In early 2021, a Community Treasury will go live and begin to receive distributions from Axie Infinity's products as well as a portion of staking rewards. This treasury will be governed by AXS stakers once the network has become sufficiently decentralized. As a reminder, the Axie universe currently has a 4.25% fee on marketplace sales and a breeding fee of .005 ETH.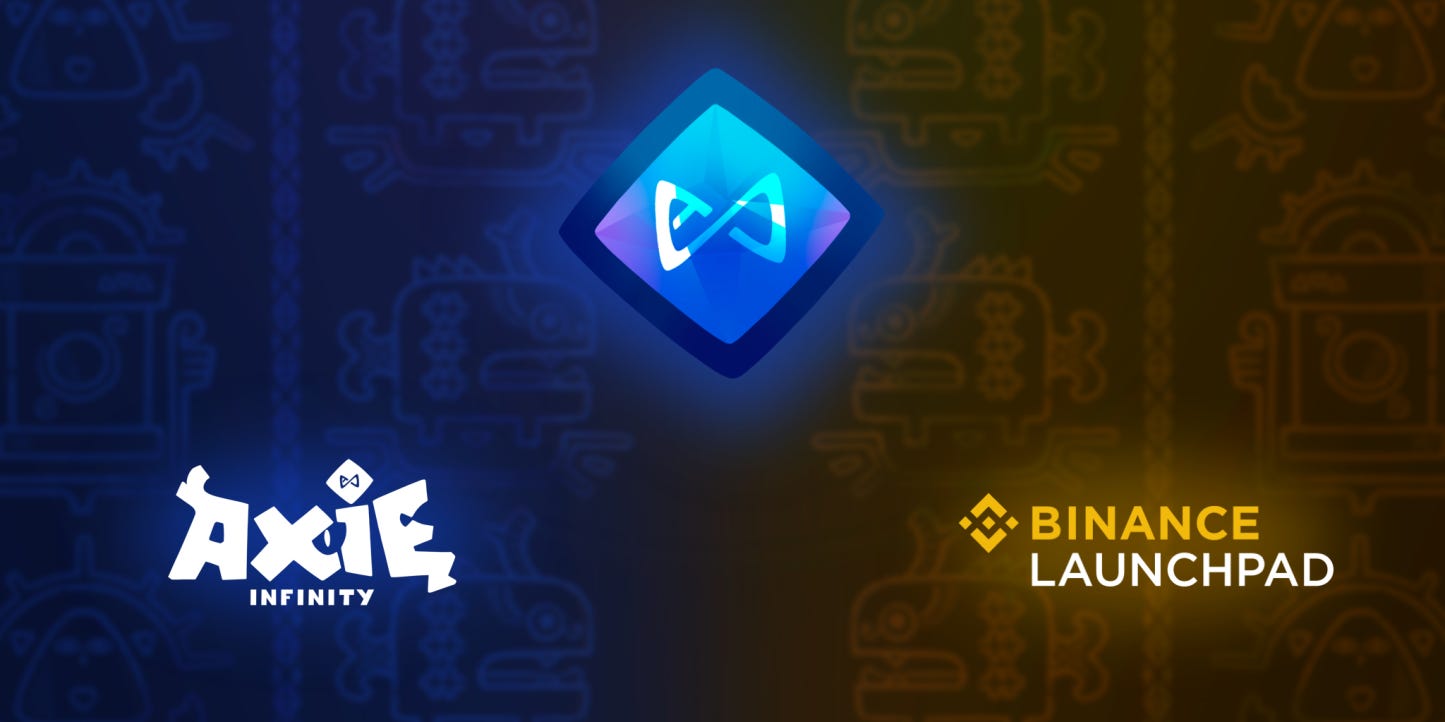 Binance Launchpad
We're delighted to work with Binance as the launch partner for AXS! The Binance team understands our vision and will be key allies in our mission to empower millions of gamers.
You can learn about the Binance Launchpad event through the button below.
Still have questions?
📜- Links to all AXS information
🌟 - Join Axie Discord
🌊 - Axie Infinity FAQ

* We took the snapshot at this Ethereum block.