Discover more from The Lunacian
Axie Infinity news + announcements
Over 333,000 subscribers
Axie Xmas Surprise!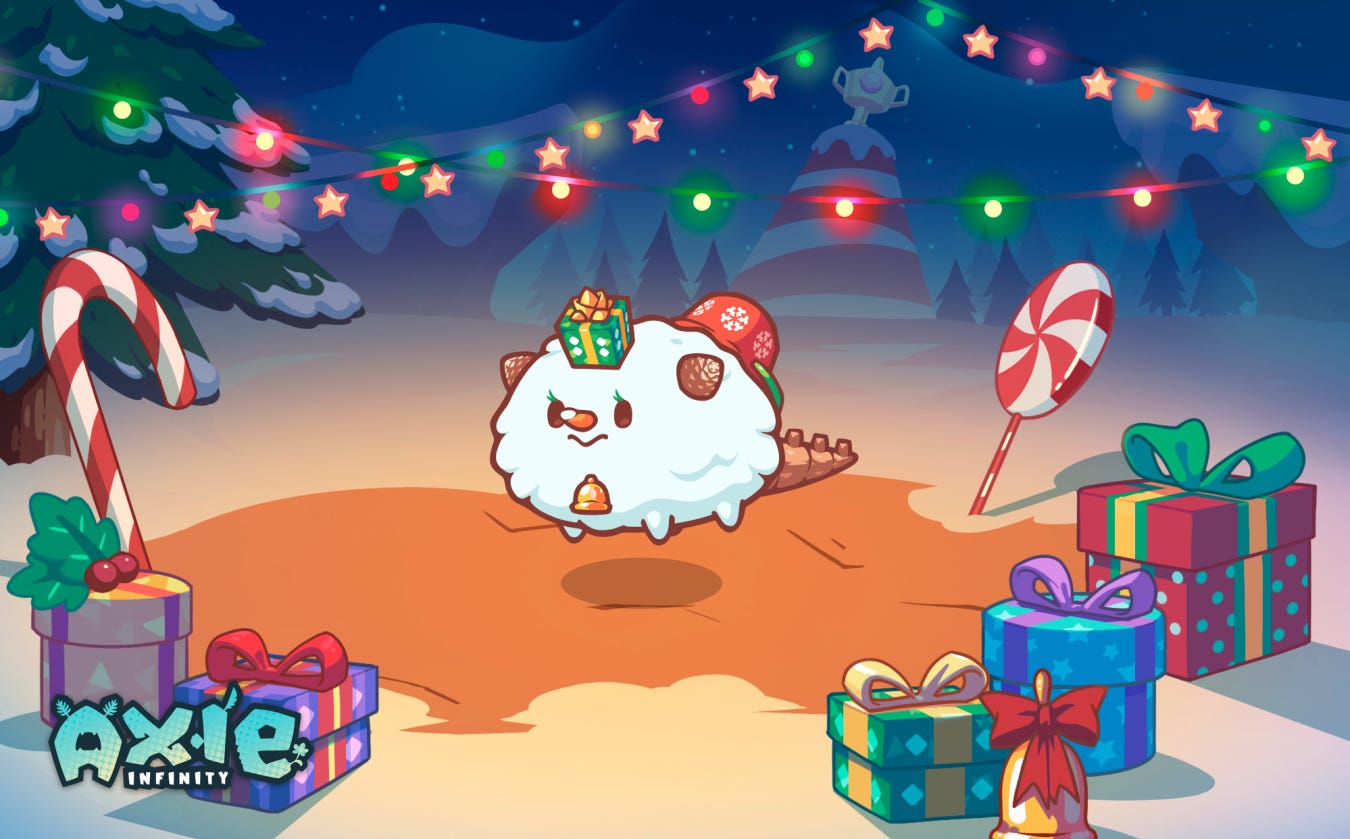 Our final holiday gift to our community is here!
As a "Xmas Surprise" we've delivered on your wishes for a new breeding event this year!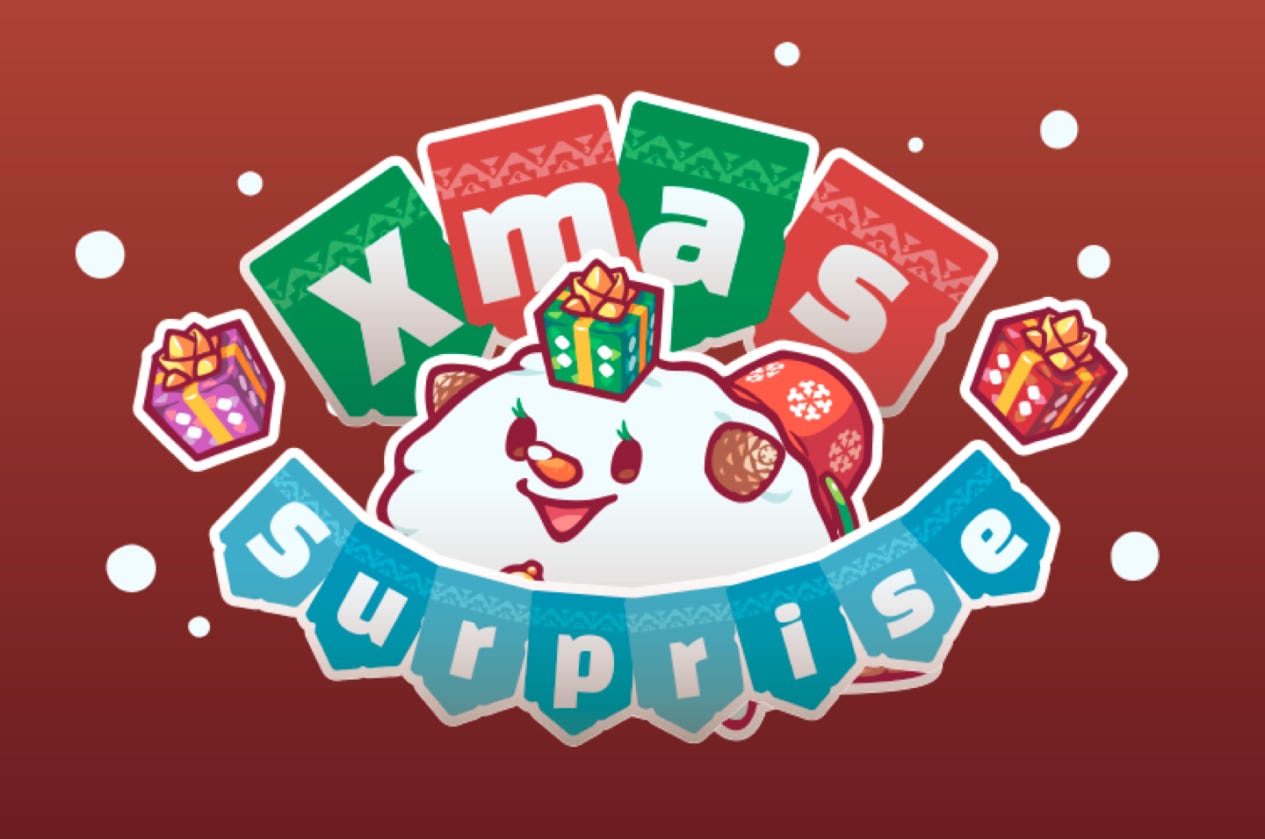 Last year, our holiday skins breeding event was a huge hit and brought our community together in the early days of Axie.
With a larger community, a new application, and a reformed breeding system, we thought it'd be great to do another one this year!
This year's event will run from 12/21 at 9 AM ET and last for approximately 6 weeks.
What are holiday skins?
Holiday skins are special limited edition parts that have a unique, holiday-themed look. They take the place of an "ordinary" part and require a special recipe to create. Once the window for breeding these parts passes, they can never be created again!
This Year's Event
In total there are 6 beautiful limited edition holiday skins and even one holiday body shape for you all to strive for.
We've designed the event so that both veterans and newer players have a challenge to work towards!
You can find the recipes in the infographic below: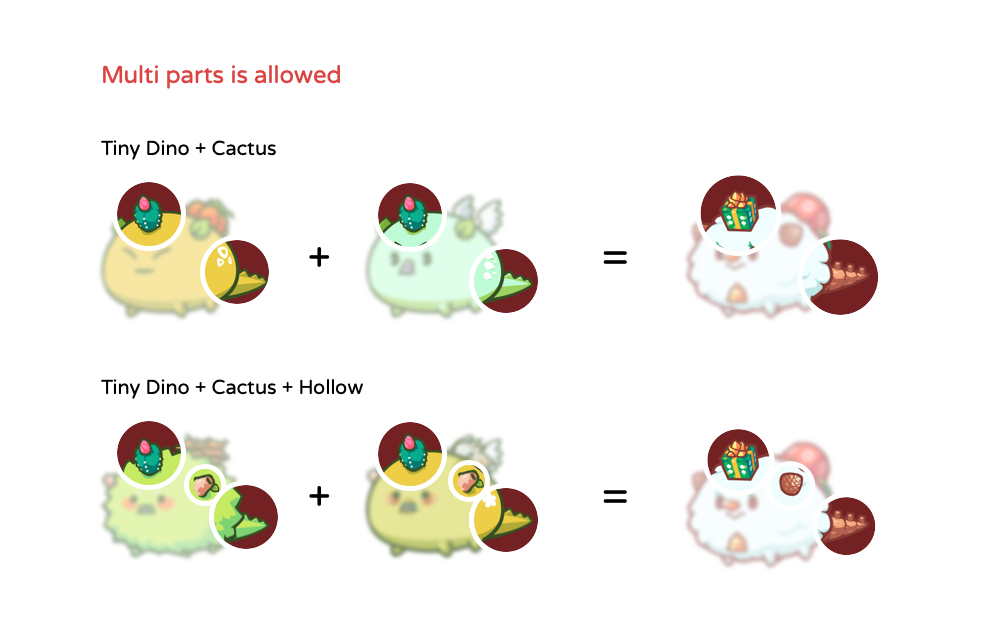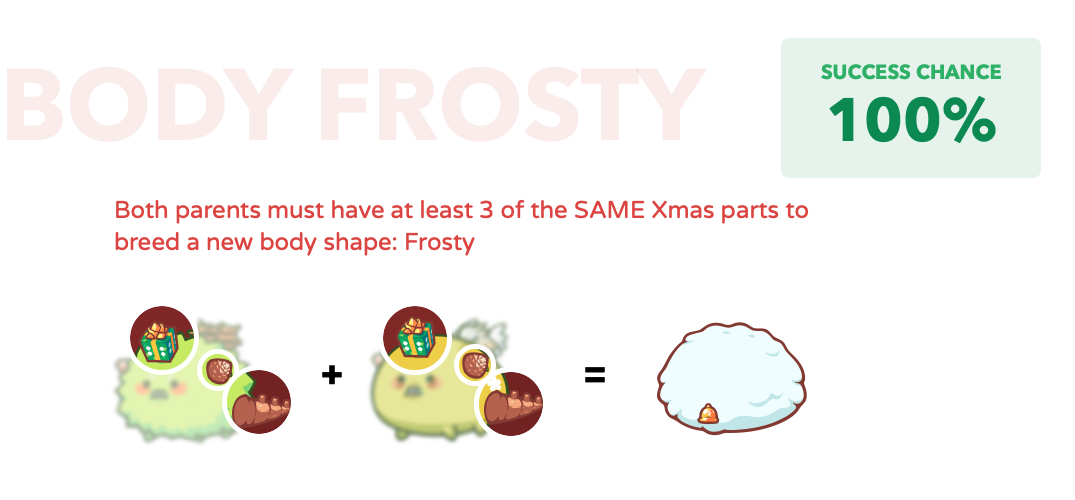 We've included links for easy access to the ingredient parts below. Please FOMO responsibly.
Remember that we have recently made structural reforms to our breeding system. We've included an overview below in case you've been under a rock the last week!
Breeding now requires Love Potions instead of EXP
Love Potions have a very low chance to drop in the current idle-battle system and a high chance to drop in PVE Adventure mode.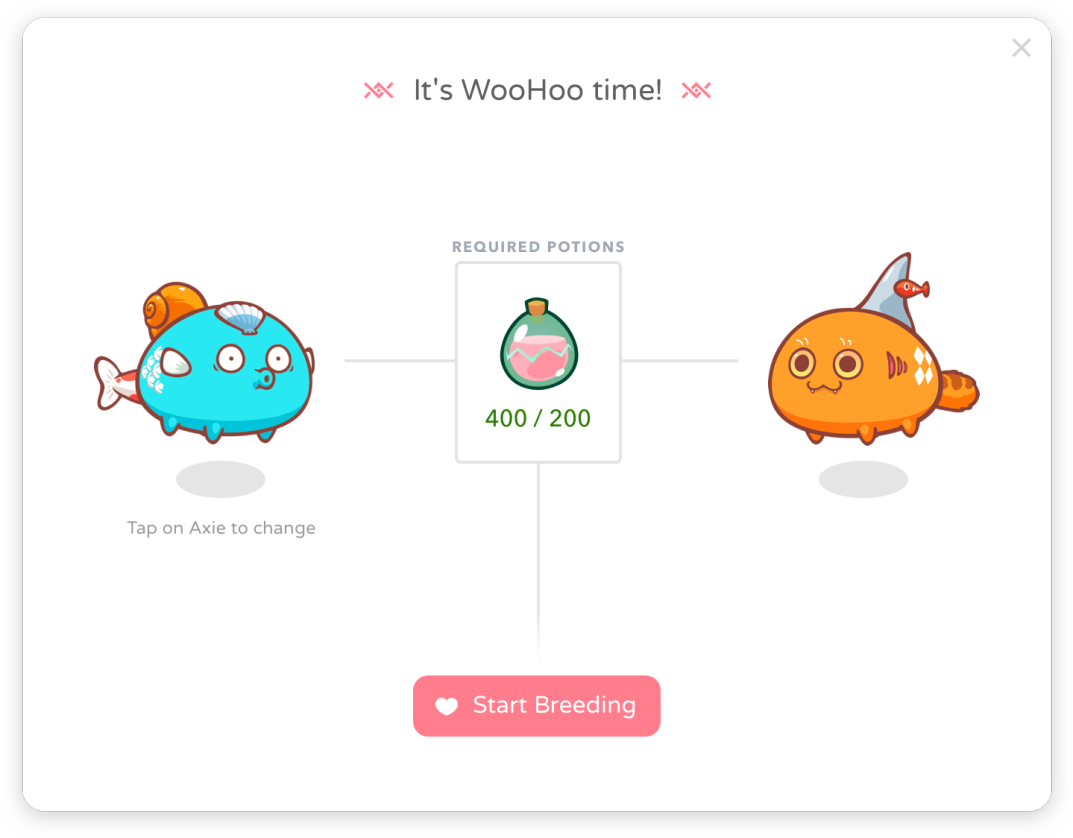 The breeding requirements are as follows: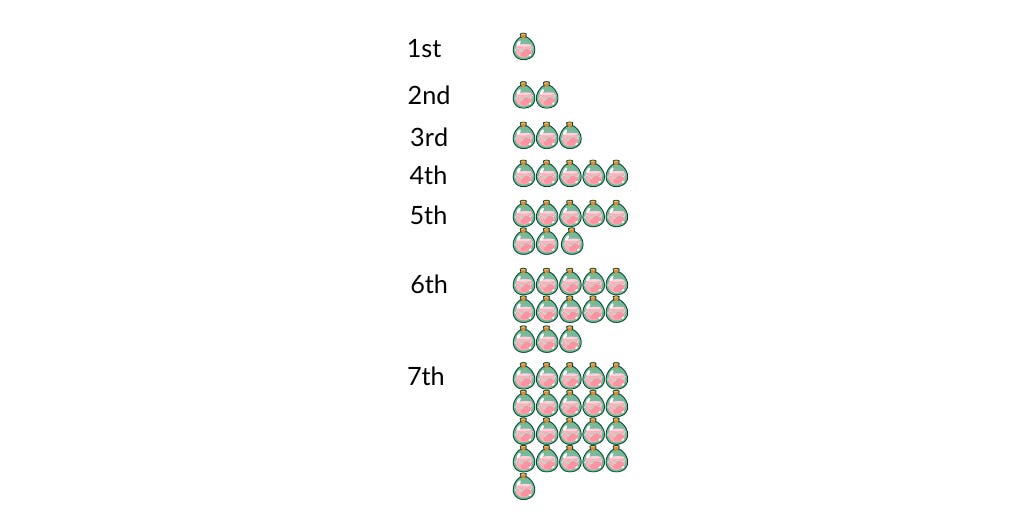 In the graphic 1 potion= 100 Small Love Potions.
The cost to breed two Axies will be based on the breed count of both parents. For example, two Axies that have 6 breeds each will require 2,600 Small Love Potions to mate.
Good luck with your breeds!
Remember to share this and retweet the Twitter announcement!
With Love,
The Axie Infinity Team
Axie Infinity Discord — Want to start playing but not sure where to start? Join our Discord, our community will answer any questions you have!
Axie Infinity Twitter — Our DM's are always open :)