Discover more from The Lunacian
Axie Infinity news + announcements
Over 336,000 subscribers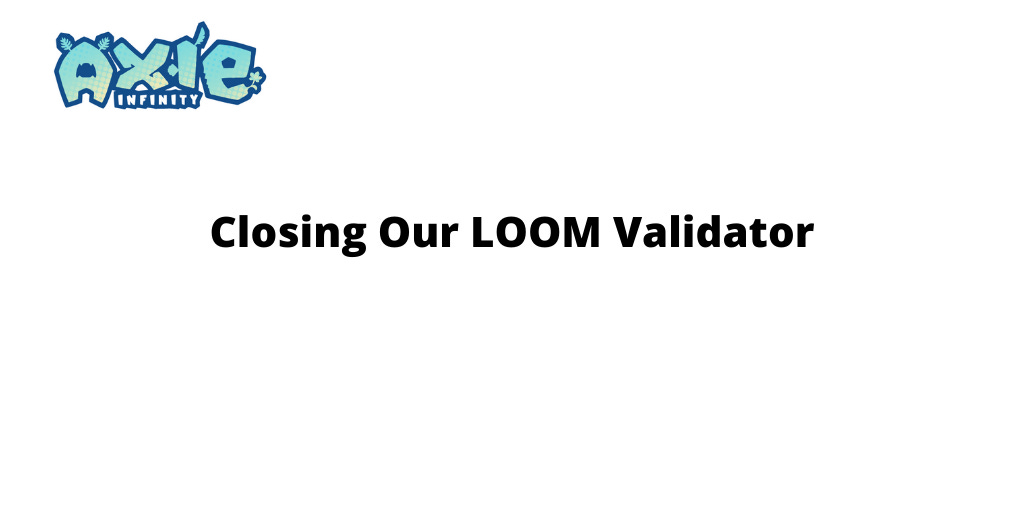 Due to recent events, we will be shutting down our Loom Validator today and migrating Land and items to a new scaling solution over the coming months.

The Loom team has recently undergone leadership changes and will be focusing on enterprise solutions rather than user facing applications. Given this change in course, we believe that it's best for us to end our relationship with Loom Network. We were proud to be one of the first applications to show off the fast and gas-free transactions made possible by early layer 2 scaling solutions. Our commitment to scaling Axie remains strong and this transition opens up many exciting possibilities moving forward.

If you are validating with us you will need to re-delegate your LOOM Stake to one of the validators on this list: https://dashboard.dappchains.com/account
The Land and Item marketplace will still function normally as we prepare to make the migration.
We have been preparing for this possibility for a while and are excited to reveal more details about our scaling approach over the coming months!
The Axie Infinity Team
Axie Infinity Discord — Want to start playing but not sure where to start? Join our Discord, our community will answer any questions you have!
Axie Infinity Twitter — Our DM's are always open :)