[Axie Infinity] The Lunacian Issue #3
Updated Roadmap, Dlive Stream Event, Axie in the news, Almace sale, Interview with RC Tech

Welcome to the 3rd issue of The Lunacian—a periodical covering the latest developments from the Axie universe!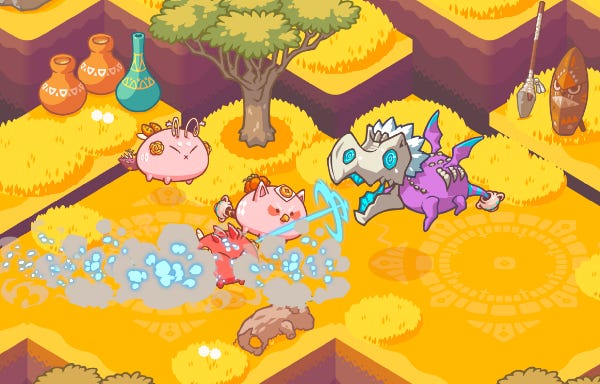 Updated Gameplay Roadmap
We recently announced an updated Gameplay Roadmap.
The coming year is going to be amazing, we're so excited to share this journey with you all.
In particular, we can't wait for the release of our Player Vs. Environment(Chimera Battles) and interconnected land gameplay.
In our land system, players will be able to harvest and earn tokens— both from the Axie universe and from strong partner projects!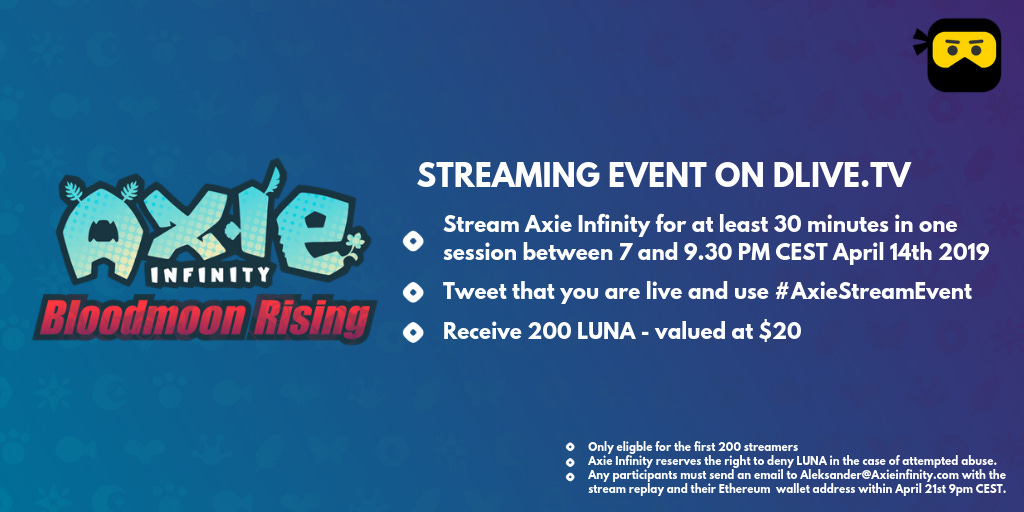 DLive Stream Event
Congrats to our friends at Dlive and all of our streamers for the recent tremendous growth on the platform. The one and only PewDiePie announced that he will be streaming exclusively on Dlive from now on! How cool is that?
To celebrate we held our first ever Axie community stream event!
We had over 10 concurrent Axie streams going on during the event! This was potentially the first time that a blockchain game had double digit concurrent streamers.
We've been ecstatic at the recent influx of streamers into our community. If you are interested in streaming Axie Infinity please reach out to Aleksander@axieinfinity.com!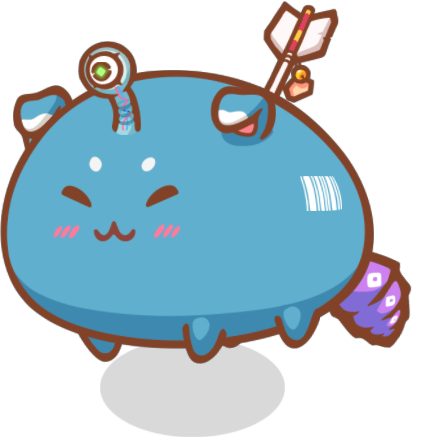 Almace Sale for 27.5 ETH!
Congratulations to Gabby Dizon and Alex "SillyTuna" for co-purchasing Almace, one of our three Agamogenesis Axies for an eye-popping 27.5 ETH! That's around $4,800 USD!
Almace was initially sold for 6 ETH which illustrates the potential of rare/special NFTs and Axies to outperform Ether.
Word on the street is that Gabby and Alex have big plans for introducing Almace to other NFT gaming universes!
Psycheout Talks Axie in Top Norwegian Newspaper,
Dagens Nærings
Our COO, Aleksander, AKA "Psycheout" spoke about the strength of the Axie community and the emotional connection that can develop between players and their digital pets/collectibles with Norway's top financial Newspaper, Dagens Nærings.
It's awesome to see mainstream media attention for our fledgling game and community! Check out the interview here (it's in Norwegian).
Interview with Axie League President, RCTech
For our second community interview, we have a special guest, RcTech!
RC is an Axie streamer and president of the Axie league.
The Axie League is a community initiative to hold regular tournaments, train new players in the art of Axie battles, and to reward the top battlers in our community with sponsored prizes. They even have their own rap!
1) How did you start in the NFT space?
Well I actually started in crypto space pretty late. I think in early 2017. I know that I saw CryptoKitties but that game really didn't interest me. A bit later, I saw Joshbaked and LT Zonda (when he was still on twitch) streaming and playing Axie Infinity. That was my first experience with an NFT game that had a coherent vision. What caught my eye initially was the beautiful artwork and polished battle mechanics. I played Etheremon for a quick second, but that was a huge disappointment, so since then and I've been all-in with Axie.
2) What attracted you to Axie?
Im a really competitive person, and that is one of my conditions to even to consider playing a game. That's also one of the reasons I started to make Axie Tournaments. I wanted to see who the best battler were in the community. So I started really small with a tournament of only 8 players. Since then I've been organizing regular Axie tournaments with over 40 players. Another huge thing is the combination of business and gaming. This was the first blockchain game that really gave me the opportunity to expand my gaming experience with a solid business plan. I personally think that blockchain E-sports is going to be huge in the future, and if you talk with people in the community you can see there are huge opportunities if you are a creative person.
3) How did the Axie League start?
Well actually JoshBaked gave me this idea, in a Twitter dm a couple months ago. When he said it I didn't really think it was possible. Meanwhile my tournaments were getting bigger and bigger, and I talked to some community members. I asked them if they wanted play in a weekly competition, which is a big commitment. I first created a test league with a couple of Axie players and that was a huge success. So I basically created two divisions. The Champions League and the Promotional League(Pro & Amateurs). The ZENZO Axie League was a huge success. I streamed the Axie league for at least 3-4 times a week. And JoshBaked had his own highlight show. I am now working on the Axie League Season 2, but due to the huge influx of new people, I needed some tournament tools, because the first Season took a couple hours everyday. And a lot of stuff could be automated. Owl + OneDayPlay are working on a tournament tool where I won't have to be as hands on anymore. With this tool you get automatically reminded if you have to battle and you get reminders if you don't finish your match. I can also create multiple tournaments at a time, which wasn't possible before.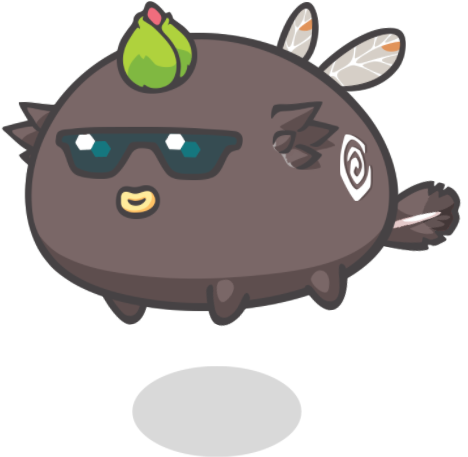 3) Whats your favorite Axie?
Everybody knows #6088 is my favorite Axie. Its one of my first Axies I ever got. I won the flappy axie tournament with this Axie— I can never sell it!
4) What is your outlook for blockchain gaming over the next year?
I really hope this will be a huge year for Axie Infinity. Eventually I want to be a full time Axie tournament organizer and streamer. But to get there, we'll need to grow the community. My dream is to create daily axie tournaments where people battle for weekly prices. Also one day I want to organize the Axie World Championchip(2020?) someday.
5) What do you think about the community?
I think everybody who first joins the Axie Discord is surprised how we treat each other and how helpful everyone is in the community. On a personal note, I make it my mission to support all Axie streamers, not only with donations but also with some education and tips & tricks.
Shoutout to RcTech for stepping up and being a leader in this community. It was great to get a glimpse into his experiences with the Axie community.
That's it for now!
The Axie Infinity Team
Axie Infinity Discord — Want to start playing but not sure where to start? Join our Discord and ask about the "Axie Scholarship".
Axie Infinity Twitter— Our DM's are always open :)
Axieworld.com— A community-run site that aggregates the top Axie tools, guides, and mini-games.