Discover more from The Lunacian
Axie Infinity news + announcements
Over 336,000 subscribers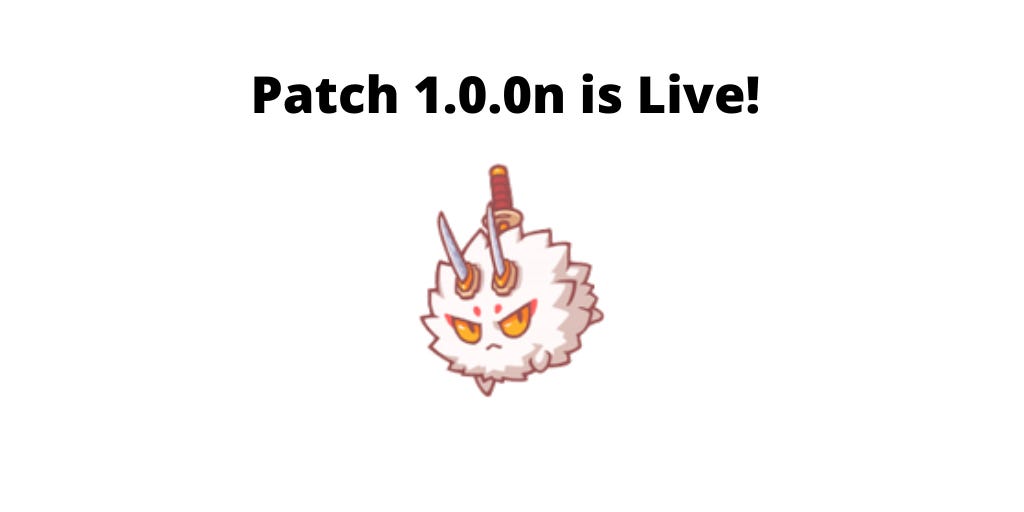 We're ecstatic to announce that we've just launched a major patch for the Axie Infinity Community Alpha!
Daily Quest System
A key component to encouraging continuous play are daily quests and achievements. We've added small daily bonuses and will be monitoring the effect this has on engagement!
Players that check in and win 5 Arena + 10 Adventure mode battles each day, will receive a bonus of 50 SLP!
We're also working on a weekly quest system as well as special events. Stay tuned!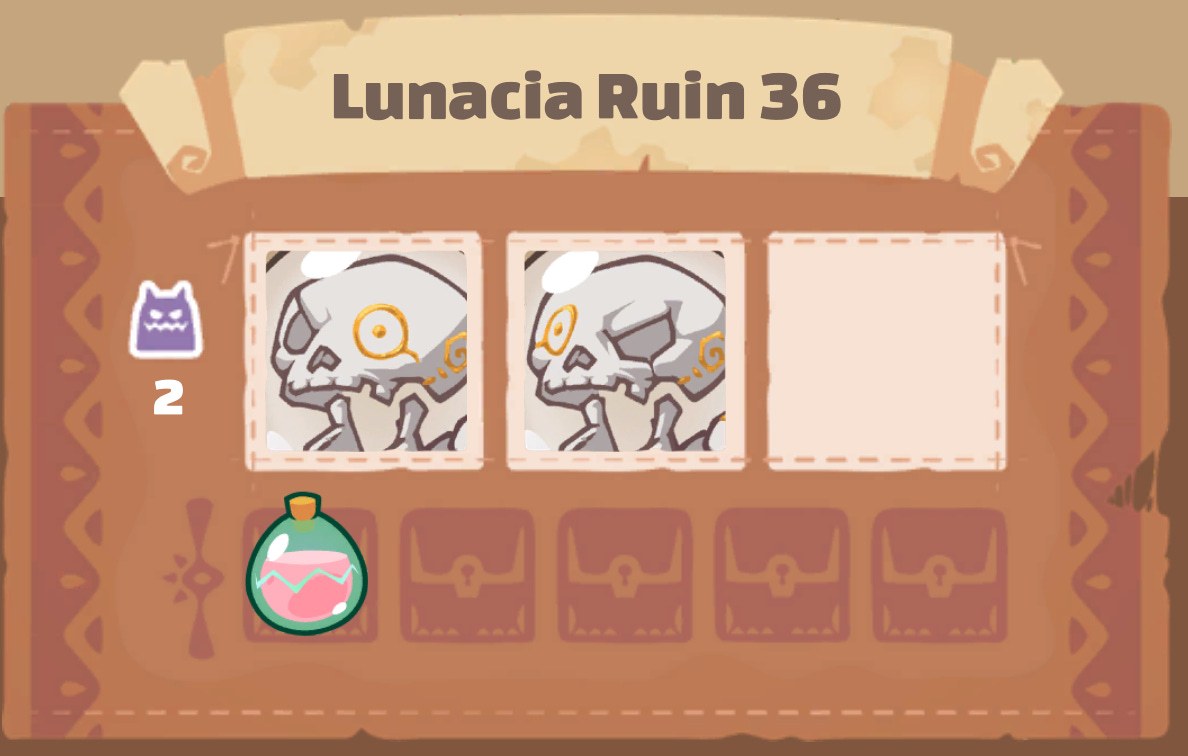 New Adventure Mode Levels
Many of our recent updates have been related to the Arena! We wanted to show our players that primarily enjoy adventure mode and PVE that we appreciate them as well! We've added 15 new levels to complete as well as bonuses for completing boss levels for the first time.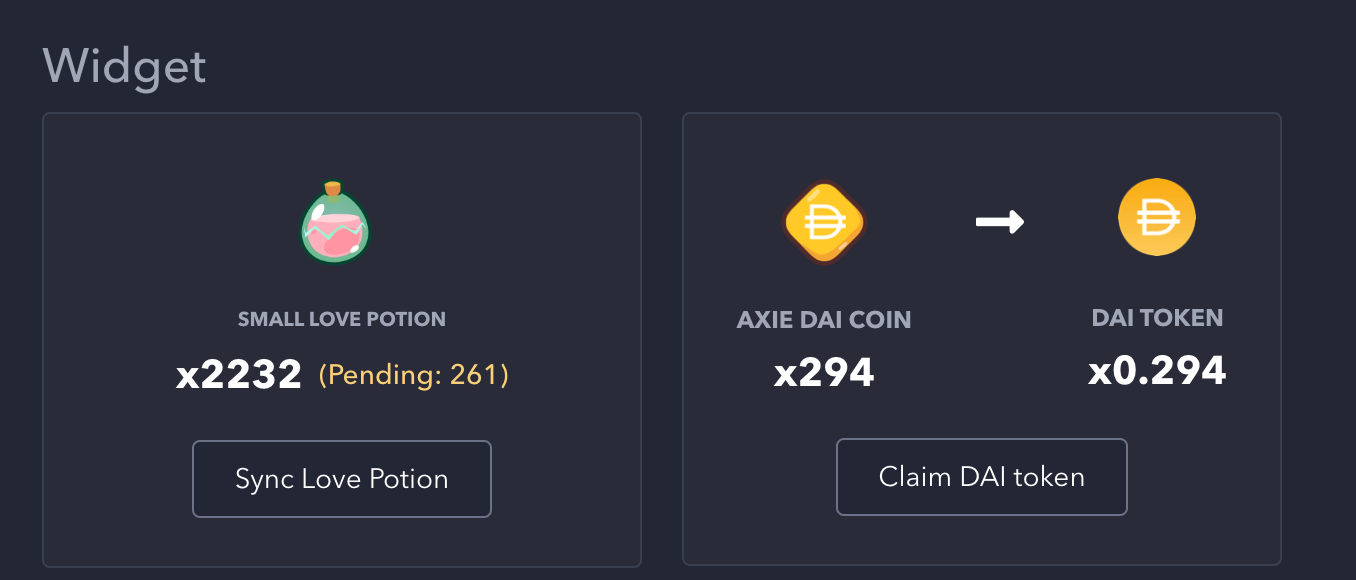 DAI Rewards now Claimable
You can now claim you DAI rewards from Season 1!
1. To claim your leaderboard winnings, go to the leaderboard inside the Axie app and press the Reward tab at the top.
2. Next, press claim
3. The claim window for leaderboard DAI will end on March 9th at 9 AM EST, when Season 2 starts, so make sure to claim ASAP! If you miss the claim window, you'll have to wait until a future update. Stay tuned!
To withdraw your DAI to Ethereum (just like SLP):
1. Go to https://marketplace.axieinfinity.com/profile/dashboard.
2. Your in-app DAI will automatically show up there for you to withdraw.
Adventure Mode Levels
An Axie's Adventure mode levels will now reset when it is transferred between accounts. This includes gifting and when it is bought on the marketplace. This mechanic has been added due to our new "first time bonus" reward for completing certain levels.
Banned Axies
As part of our continuing operations to control bots in our ecosystem, we are now applying a 30 day ban to Axies that have been associated with a bot account. This status will be shown on the official Axie marketplace and within the application.
Season 2
Season 2 will start on Monday March 9th at 9 AM EST. There will be a balancing update!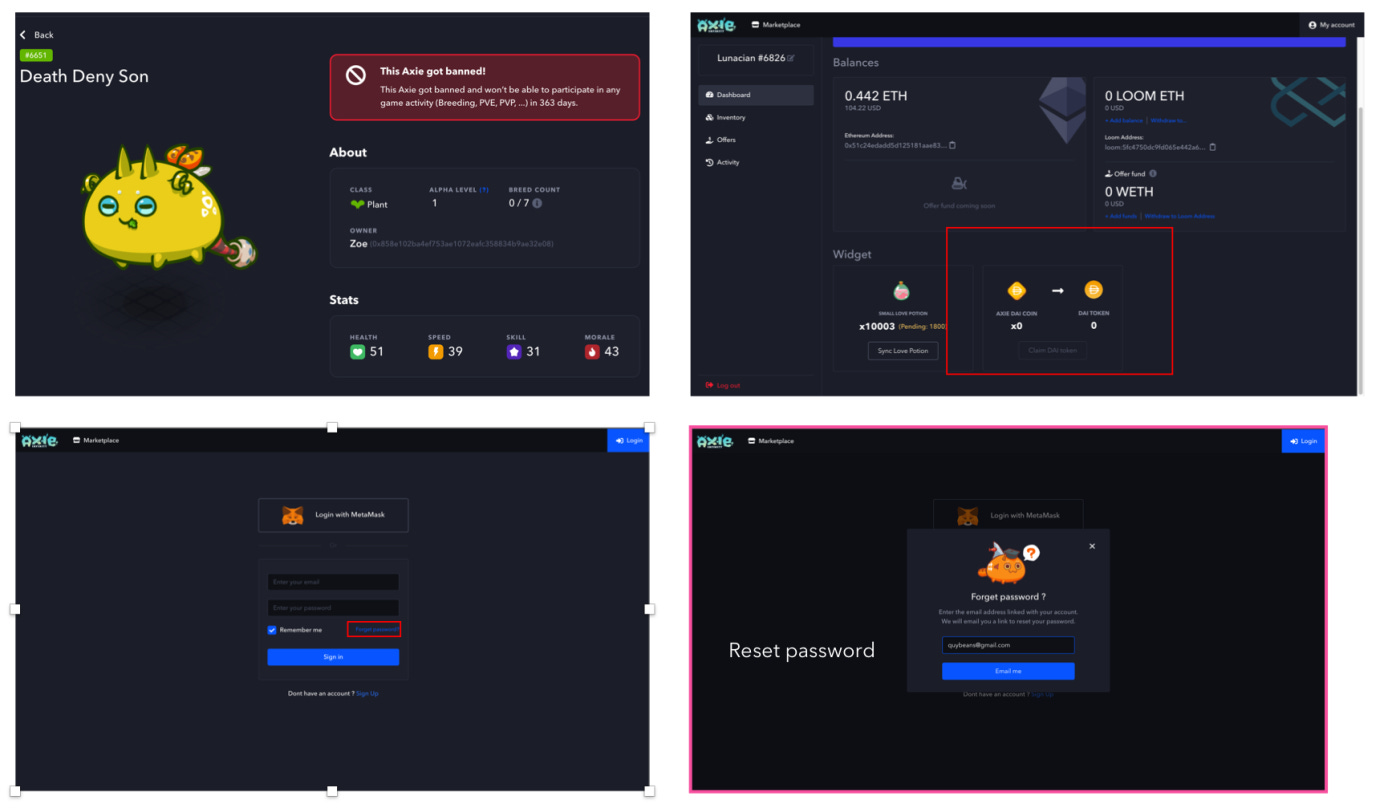 Marketplace Update
You can now reset your password from https://marketplace.axieinfinity.com/login

We've added a position preview for land plots.

Added a message to banned Axie denoting that they cannot breed, PVE, PVP for 30 days.

See You In The Arena!
The Axie Infinity Team
Axie Infinity Discord — Want to start playing but not sure where to start? Join our Discord, our community will answer any questions you have!
Axie Infinity Twitter — Our DM's are always open :)