[Axie Infinity] Lunacian Issue #16

Welcome to the 16th issue of The Lunacian, a periodical covering the latest news & developments from the Axie universe!
If you haven't already, make sure to join our Discord to meet the rest of our amazing community!
We have a big patch planned for next week and can't wait to show it off!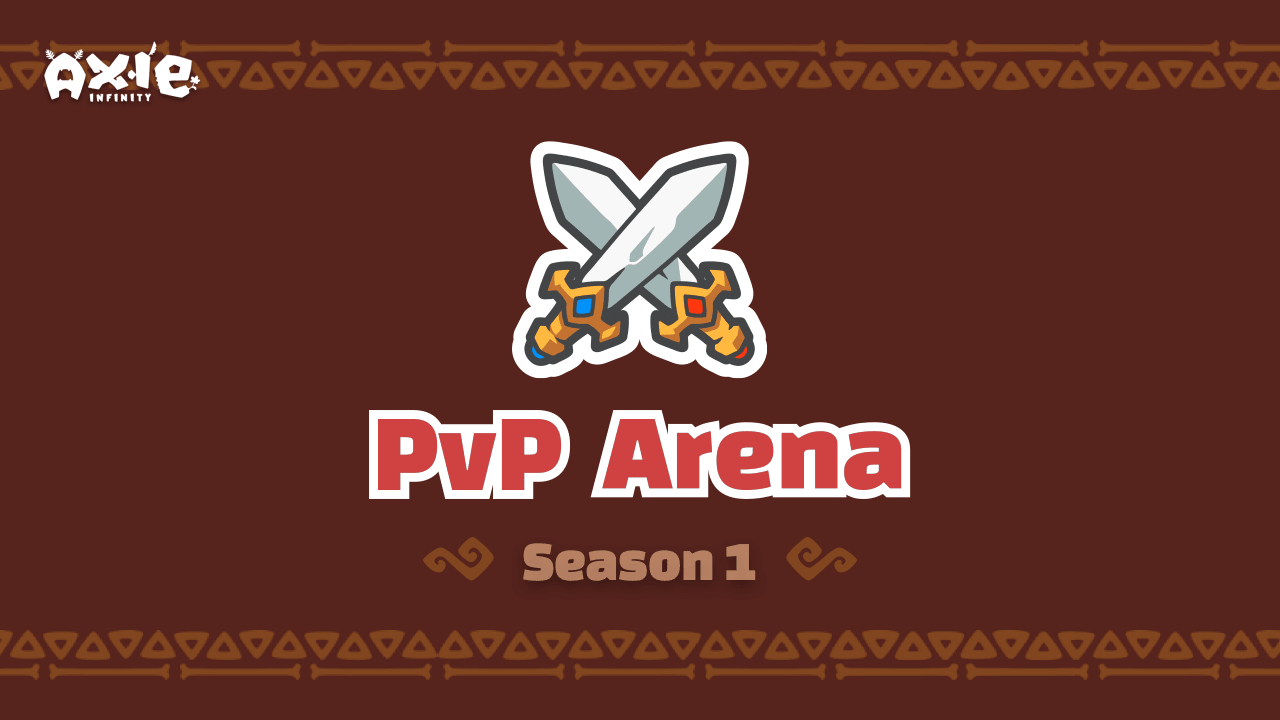 Season 1 With DAI Rewards!
Season one of the Community Alpha officially went live on February 17th! Competition for the top 50 spots is fierce with honor and DAI on the line!
On March 1st at 9 AM EST, we will take a snapshot of the top 50 spots on the leaderboard to determine the distribution of DAI rewards.
We were excited to see engagement with the arena jump during Season 1 and saw many new players using it as a time for intense training!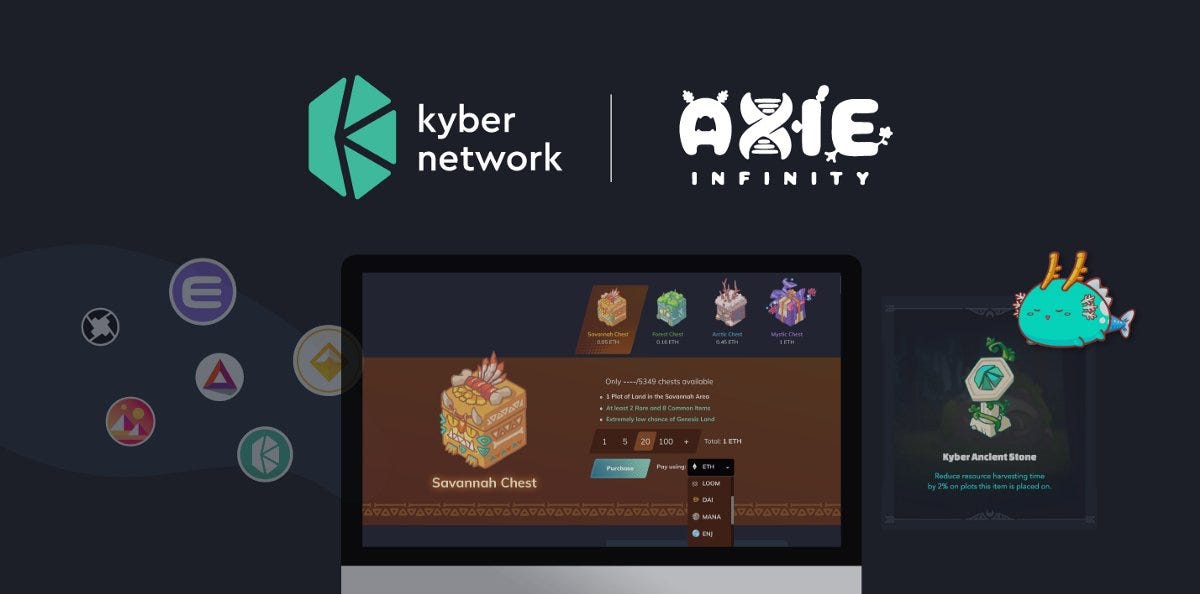 Axie & Kyber Team Up!
Last week, we announced a promotion with Kyber Network, the leading decentralized exchange and liquidity aggregator!
Anyone with 50 KNC in their wallet on March 22nd at 9 AM EST will earn an exclusive Kyber-themed NFT!
Make sure to register through the button below! You'll need to sign a message with a wallet containing at least 50 KNC to qualify.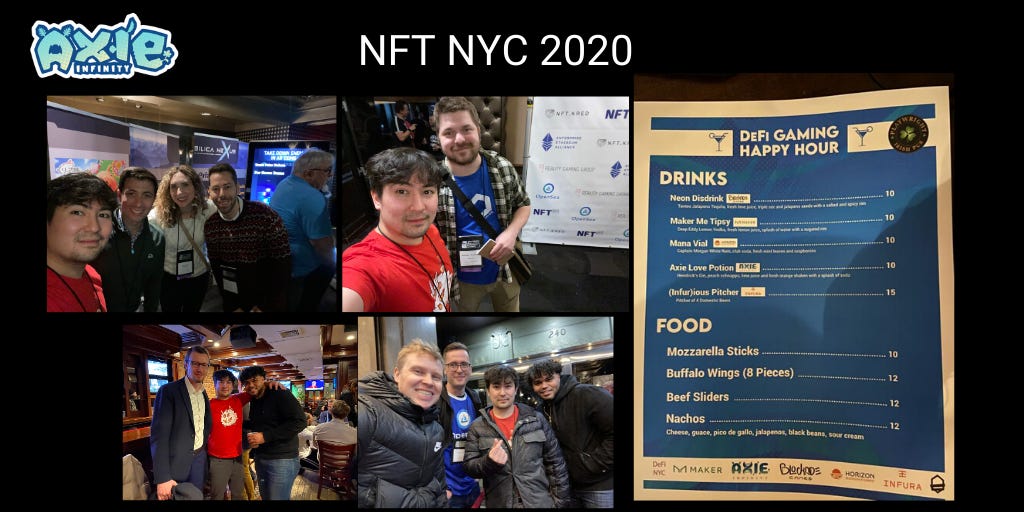 NFT NYC
Our Growth Lead, Jihoz, attended NFT NYC for the 2nd consecutive year! There was a great mix of old and new faces and it's clear that interest in Nonfungible tokens is expanding! Jihoz spoke on an NFT adoption panel and stressed that creating simple and compelling benefits for users (such as play to earn) will be key to expanding the industry's community and userbase.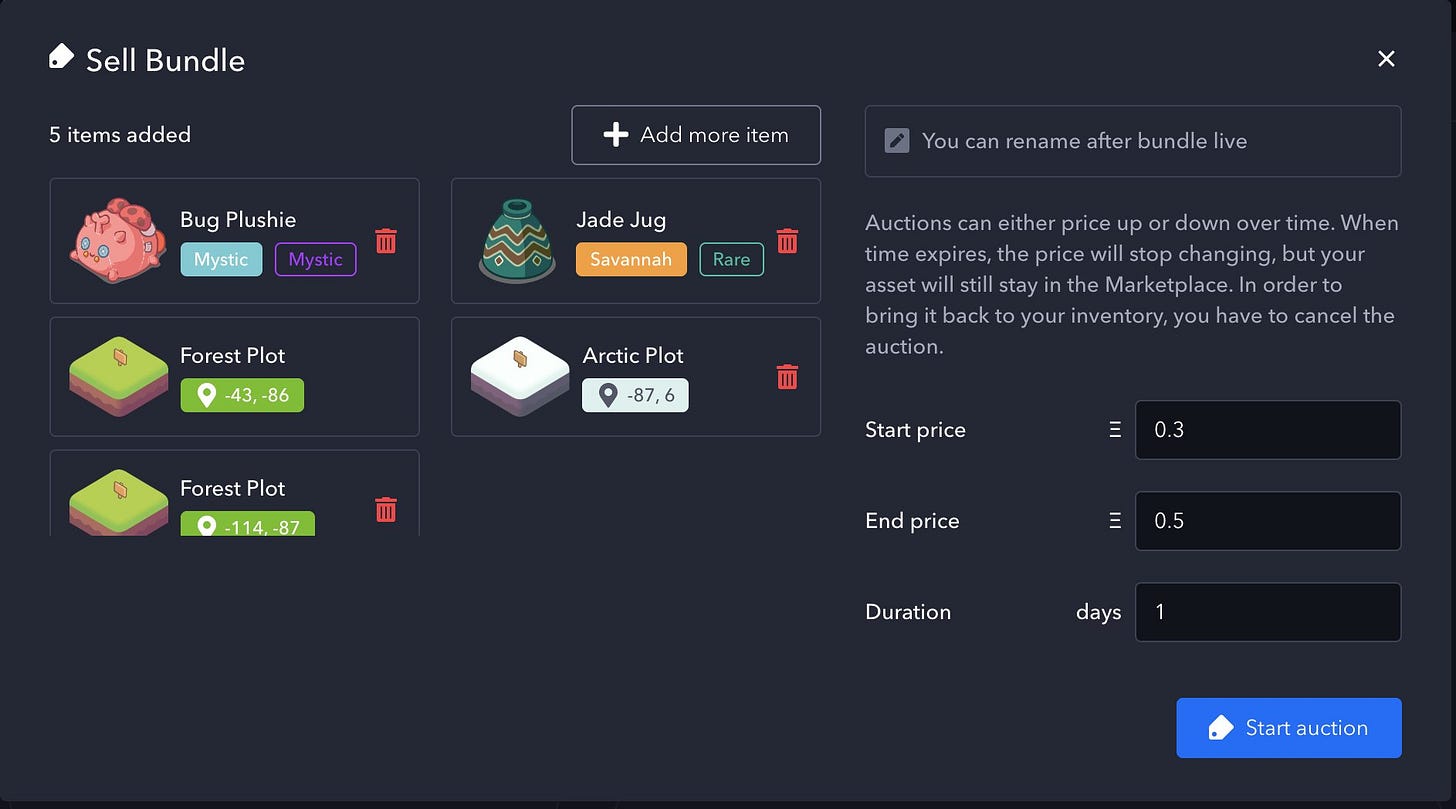 Bundles for Land & Items
After many requests from the community, we've added bundles for land and items to the market at https://marketplace.axieinfinity.com/bundle!
Axie World Video Content Contest Heats Up!
AxieWorld's video content contest is ending on March 1st so make sure to get your submissions in!
Some standouts so far are posted below!
Cloudwhite dropped this entertaining overview of his exploits on Day 1 of Season 1 with an overview of his earnings! Check it out!
Zakke released this awesome PVE & Breeding tutorial which should prove especially helpful for new trainers!
Chief from Axie.gg released the first episode of Axie School! This is a great tutorial for new players looking to gain experience and knowledge in the arena!
See You In The Arena!
The Axie Infinity Team
Axie Infinity Discord — Want to start playing but not sure where to start? Join our Discord, our community will answer any questions you have!
Axie Infinity Twitter — Our DM's are always open :)