Discover more from The Lunacian
Axie Infinity news + announcements
Over 336,000 subscribers
[Axie Infinity] Lunacian Issue #14

Welcome to the 14th issue of The Lunacian, a periodical covering the latest news & developments from the Axie universe!
If you haven't already, make sure to join our Discord to meet the rest of our amazing community!

Development Update
We're researching the best way to integrate DAI drops into the Alpha!
We have a new partnership coming in February, stay tuned!

We've been steadily adding more functionality to the new market such as the ability to breed, sync SLP, and use a search bar to filter for body parts.

The Holiday Skin event will end at 9 AM ET on February 1st. Here is a countdown timer.

Alpha Guides
We've been ecstatic to see the Axie community growing with the launch of the Community Alpha!
To accelerate and facilitate further growth, we've released two starter guides to help our community onboard their friends and family.
Now is a great time for curious gamers to start their Axie adventure!
Tip: Gift your friends a team of Axies with the stipulation that they send you some of their earned SLP as a gift for helping them get started!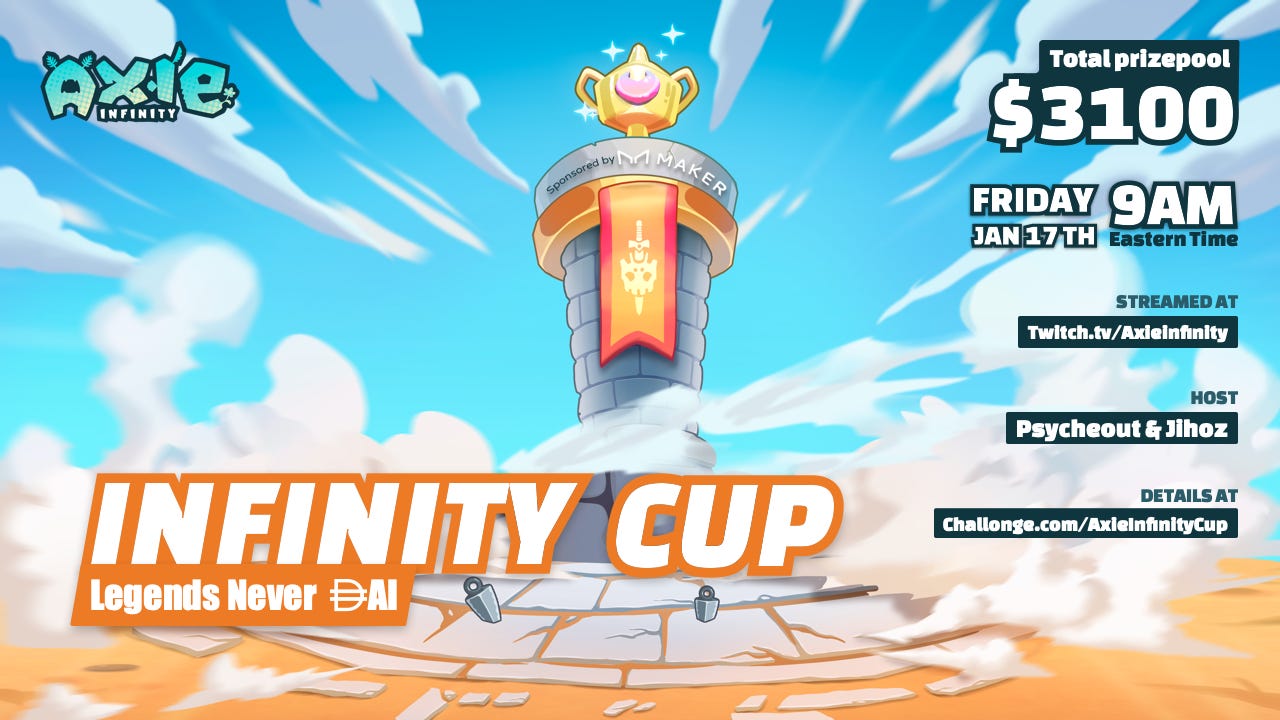 Infinity Cup
The Infinity Cup was a hit! Over 140 trainers signed up and we had hundreds of viewers tune in to our live stream!
Chuckfresco ended up taking the grand prize. Congrats Chuck!
Missed the action? Check out the stream replay below!
Play to Earn in Axie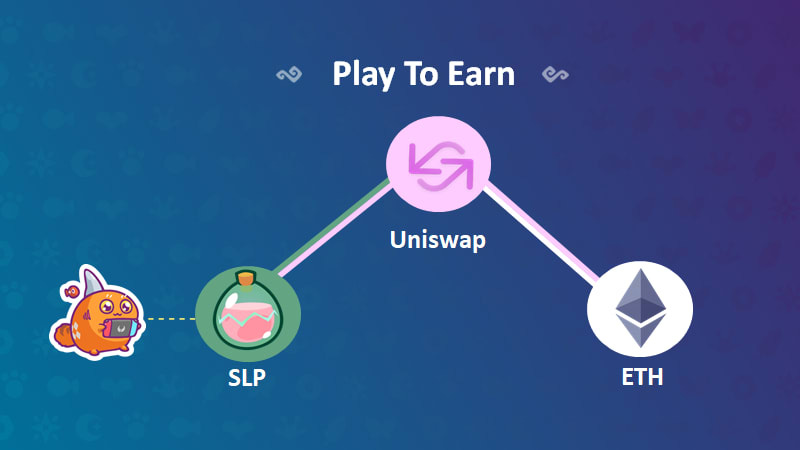 The Community Alpha has brought compelling play to earn gameplay to the Axie community!
This clear benefit is driving growth of the Axie ecosystem and spurring interesting discussions around the combination of DeFi and gaming.
Check out Dappradar's overview of play to earn in Axie here.
Our Growth Lead, Jihoz, did his own write up as well!
That's it for now!
The Axie Infinity Team
Axie Infinity Discord — Want to start playing but not sure where to start? Join our Discord, our community will answer any questions you have!
Axie Infinity Twitter— Our DM's are always open :)