Discover more from The Lunacian
Axie Infinity news + announcements
Over 336,000 subscribers
[Axie Infinity] Lunacian #18

Welcome to the 18th issue of The Lunacian, a periodical covering the latest news & developments from the Axie universe!
If you haven't already, make sure to join our Discord to meet the rest of our amazing community!

Are you a new player looking to learn more about the Axie universe?
Check out our new page with all the information you need to start playing Axie!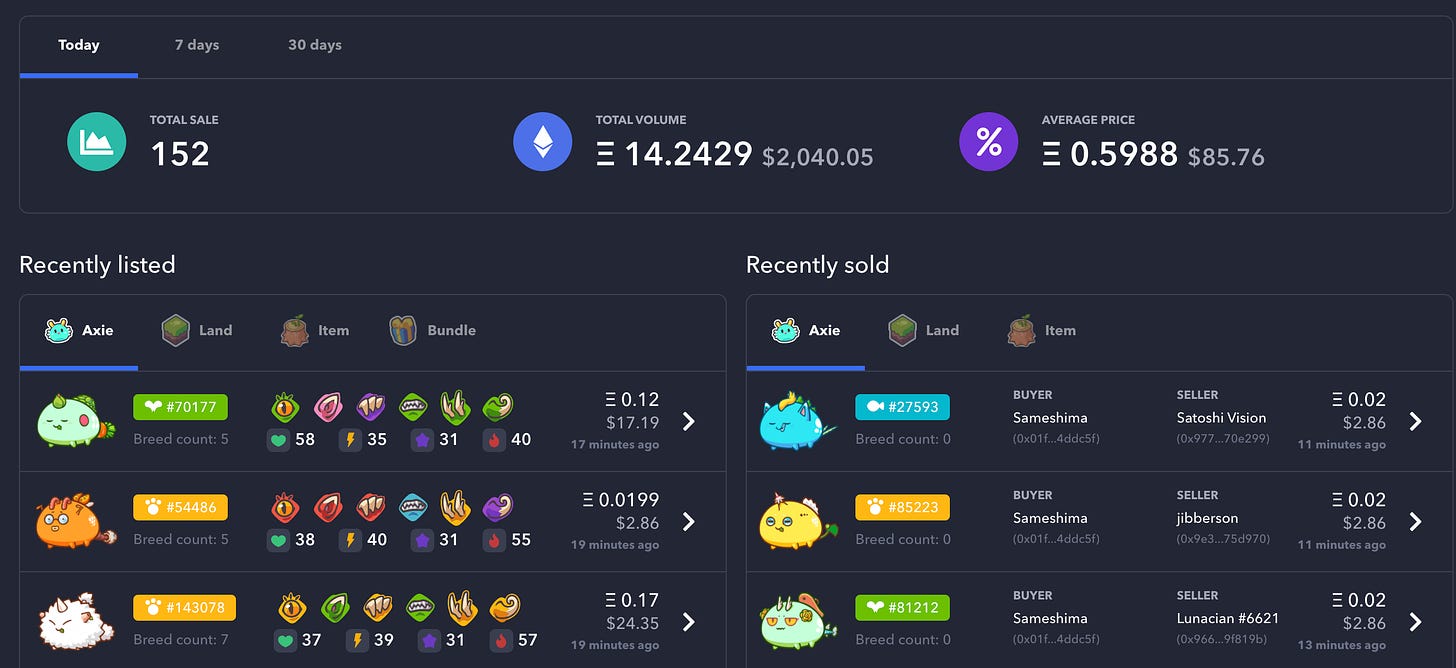 Market Dashboard
On Thursday, we launched a marketplace dashboard to provide greater transparency and more detailed information regarding the marketplace!
• View total volume across the Axie, land, and item markets in one place!
• Scan recently listed and sold assets!
Check it out! https://marketplace.axieinfinity.com/dashboard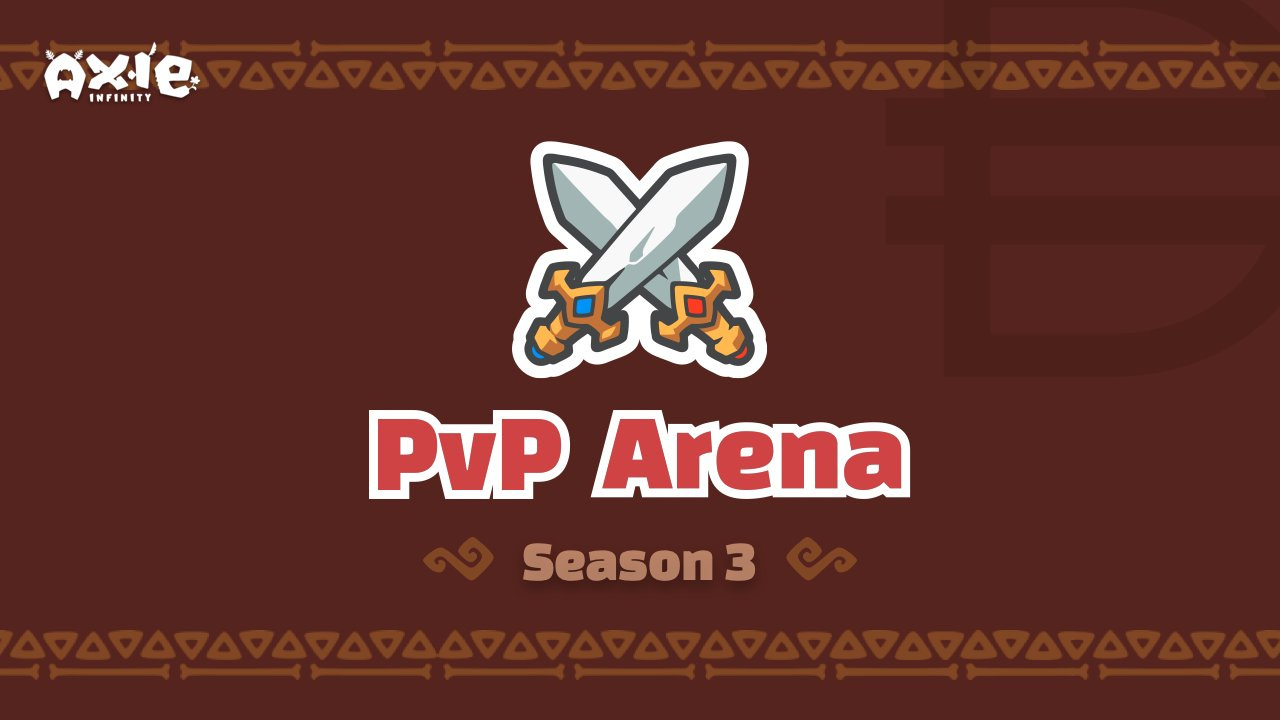 Alpha Season 3
We're thrilled to announce that Arena Season 3 is now live!
DAI rewards have returned to Lunacia! As usual, 25% of the DAI (375) will be distributed to the top 50 spots on the leaderboard. 75% of the DAI (1125) will have a chance of dropping from any arena battle! The drop-rate has been increased from Season 1—we used the data collected so far to update the logic
The season will end at 10 AM EST on April 12th.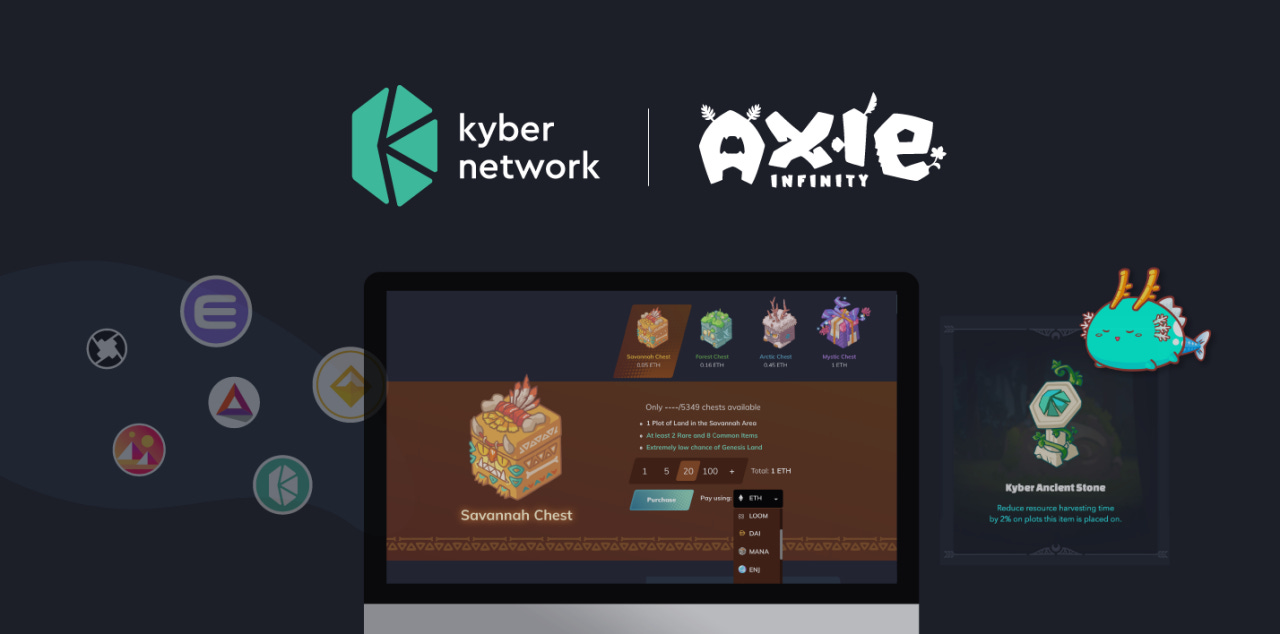 KNC Rewards & Kyber Land Item
KNC Rewards from Season 2 are now claimable from your account page!
Kyber land items have been distributed! You need to login here to see your item here. Please note that the Kyber Land items are from a promotion that ended on March 22nd. There is no way to register for them now that the registration window has passed!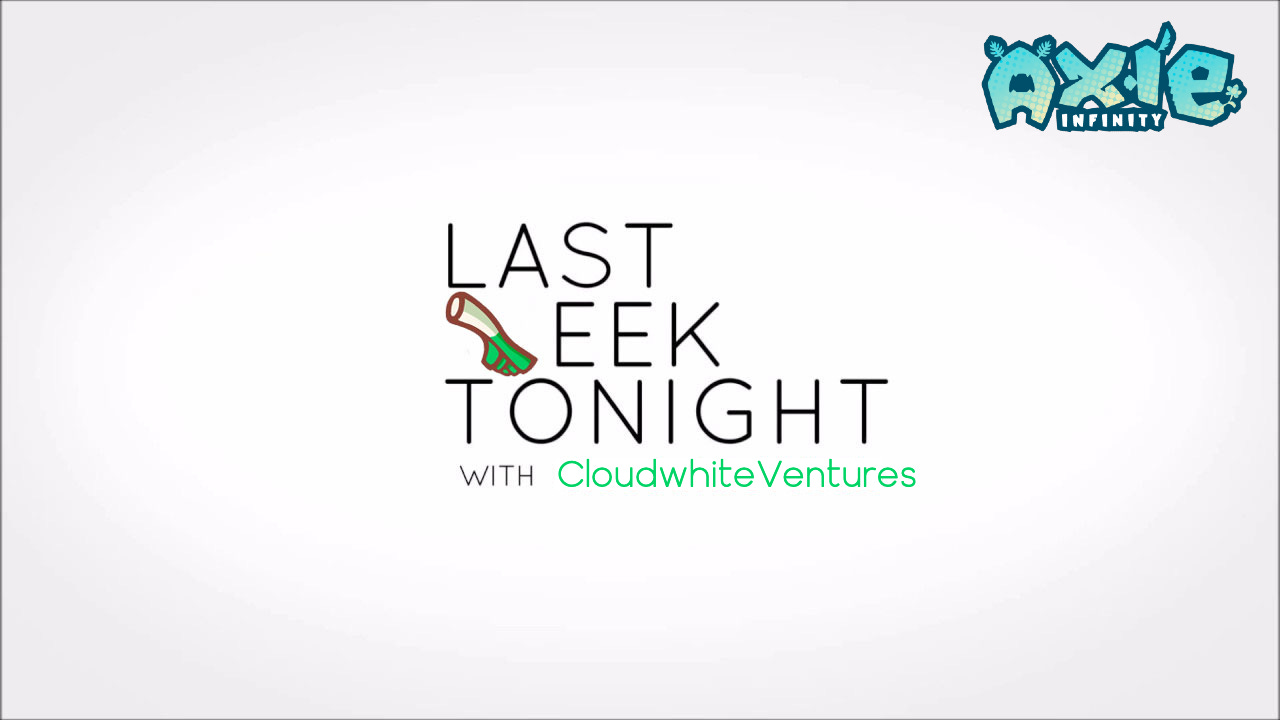 Community Spotlight: CloudwhiteVentures
Our Growth Lead, Jihoz, sat down with Axie community content creator, CloudwhiteVentures and discussed his content creation journey, the Axie community, and the future of Lunacia. Check it out!
See You In The Arena!
The Axie Infinity Team
Axie Infinity Discord — Want to start playing but not sure where to start? Join our Discord, our community will answer any questions you have!
Axie Infinity Twitter — Our DM's are always open :)