Discover more from The Lunacian
Axie Infinity news + announcements
Over 336,000 subscribers
Axie & Makerdao Present: The Infinity Cup!
2100 DAI & 10,000 LUNA (1000 USD) Prize Pool!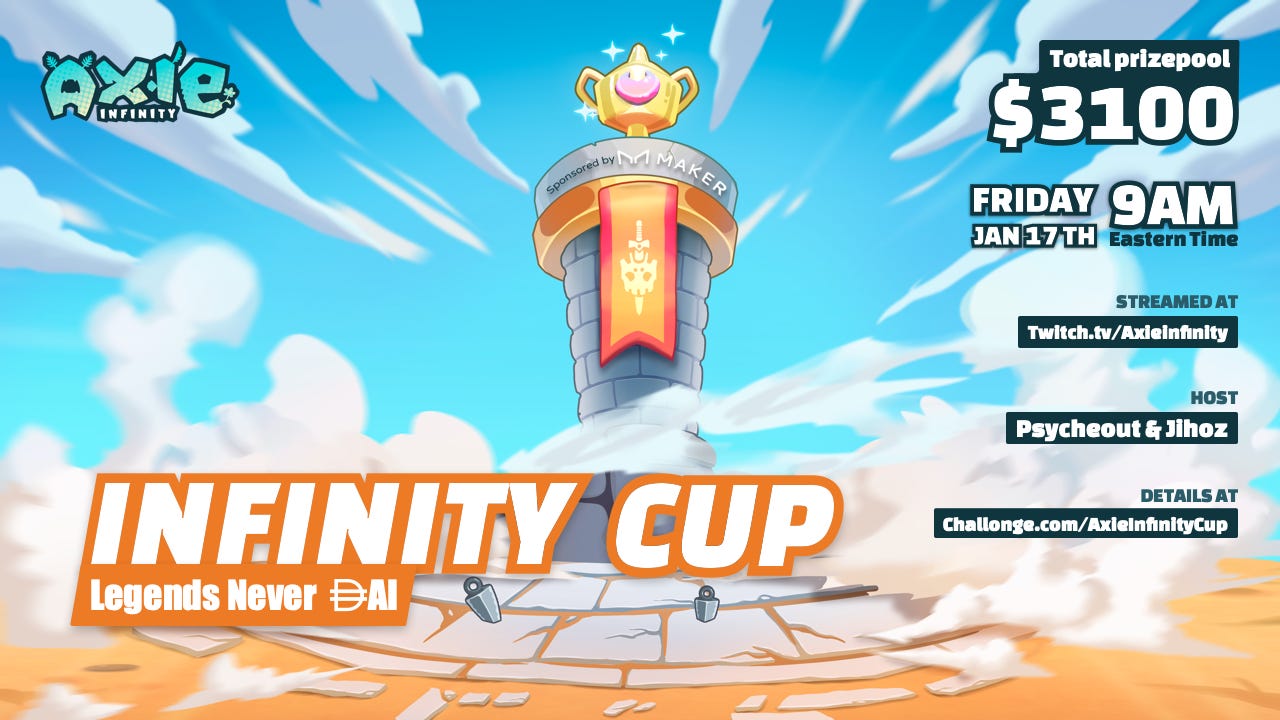 We've been blown away by the response to the Community Alpha!
To celebrate the historic launch, we've teamed up with our friends MakerDAO to hold the first of many official tournaments!
We're calling it "The Infinity Cup" and it's coming next week!
There are limited slots available so make sure to register quickly.
This is the first step towards bringing a well capitalized Esports element to Blockchain games!
We're currently on-boarding streamers, tournament organizers, and sponsors for future events!
If you'd like to help us grow the Axie competitive scene, please reach out to hello@axieinfinity.com.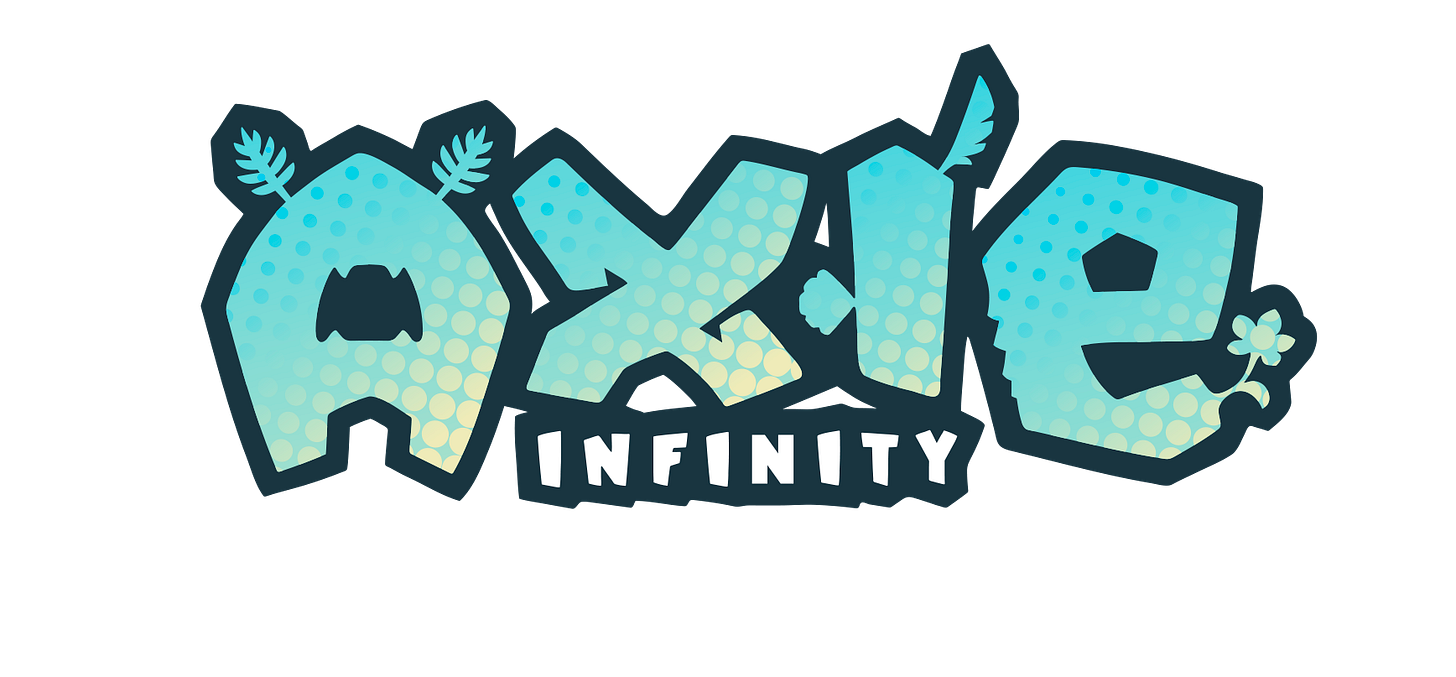 What's Axie Infinity?
Axie Infinity is a digital pet universe where players battle, raise, and trade fantasy creatures called Axies.
Axie is the first blockchain game to introduce:
A mobile application.

The ability to earn money by simply playing the game.

What's MakerDAO?
MakerDAO is a decentralized credit platform on Ethereum that supports Dai, a stablecoin whose value is pegged to USD. DAI can be integrated into other smart contracts, allowing use cases for Blockchain that require a stable asset.

Tournament Details
Prize Pool: 2,100 DAI and 10,000 LUNA (~1,000 USD)
When: Friday 17th January at 9AM ET
Where: The tournament will be streamed at twitch.tv/Axieinfinity.
Hosts: Axie COO, Psycheout & Axie Growth Lead, Jihoz
Rules: Please register and review the rules here.
Axie X Defi
We strongly believe that the future of play to earn will be heavily linked to Decentralized Finance (DeFi). As capital accumulates in the DeFi space, these applications will increasingly turn towards fun, practical applications such as games as distribution channels. This is just the beginning!
We're incredibly grateful to the Maker team for seeing the potential in rewarding gamers and are super excited for future collaborations!

Axie Starter Guides
Now is a great time to begin your Axie adventure!
Check out the guides below to get started!
New to Crypto? Read this to start playing!
Already have Axies and ETH? Read this game mechanics & earning guide!

See you in The Arena!
The Axie Infinity Team
Axie Infinity Discord — Want to start playing but not sure where to start? Join our Discord, our community will answer any questions you have!
Axie Infinity Twitter — Our DM's are always open :)