Announcing: PvP Arena Season 1 with Token Rewards!
DAI first, more to come!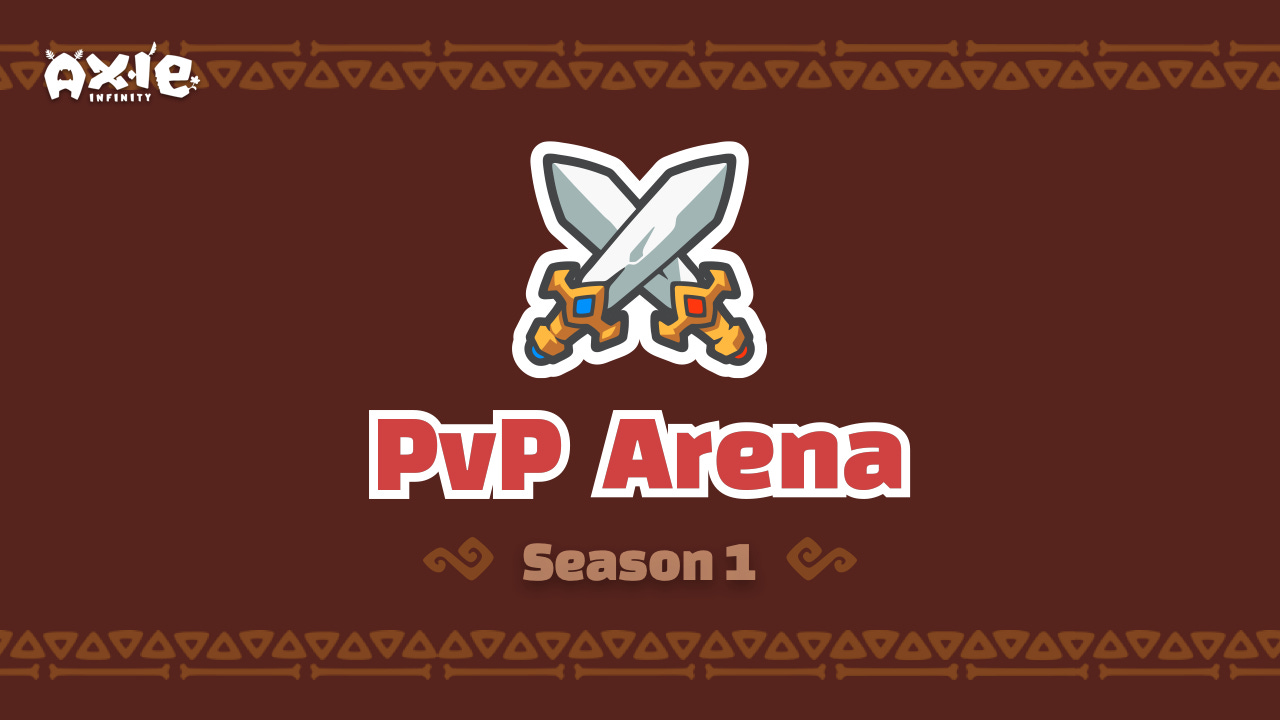 We're thrilled to announce that PvP season 1 with 1,500 DAI in rewards is now live!
As always, we thank the MakerDAO team for their support!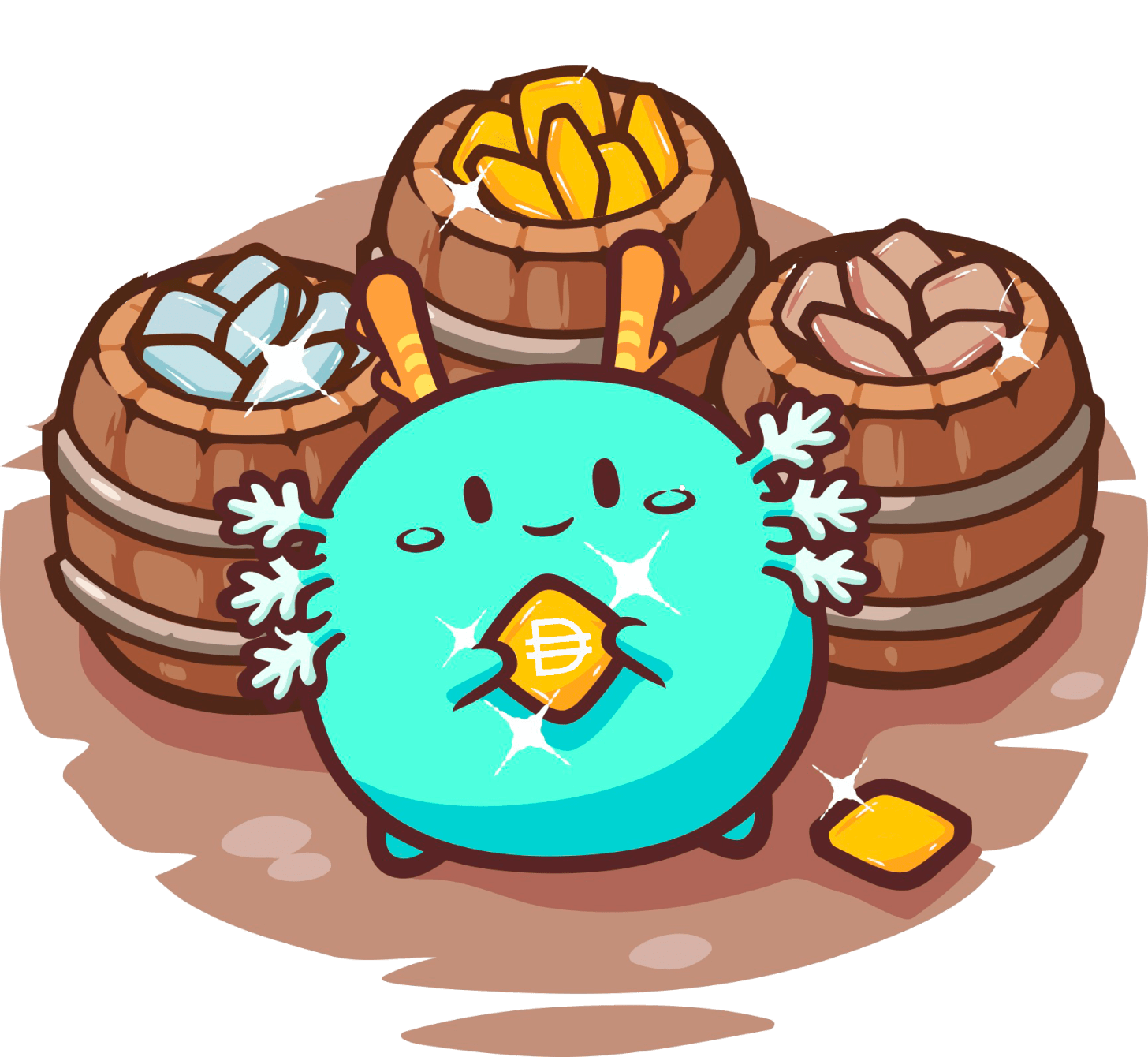 With the launch of the Alpha we've seen the successful implementation of play to earn in Axie through Small Love Potions (SLP) and the market that's developed around it. Today's announcement demonstrates that SLP was just the beginning! The introduction of DAI adds an element of stability to the token rewards that players can earn through gameplay.
This season system showcases the benefits of Blockchain technology by combining the two most popular use cases for Blockchain: Gaming and Decentralized Finance (DeFi).
We want to pioneer sustainable play to earn dynamics in blockchain games, as we believe this benefit can attract everyday users to our fast-growing industry! This is just the first token that will be integrated—we already have two other tokens lined up! If you'd like to have your token added to Axie, please reach out to hello@axieinfinity.com.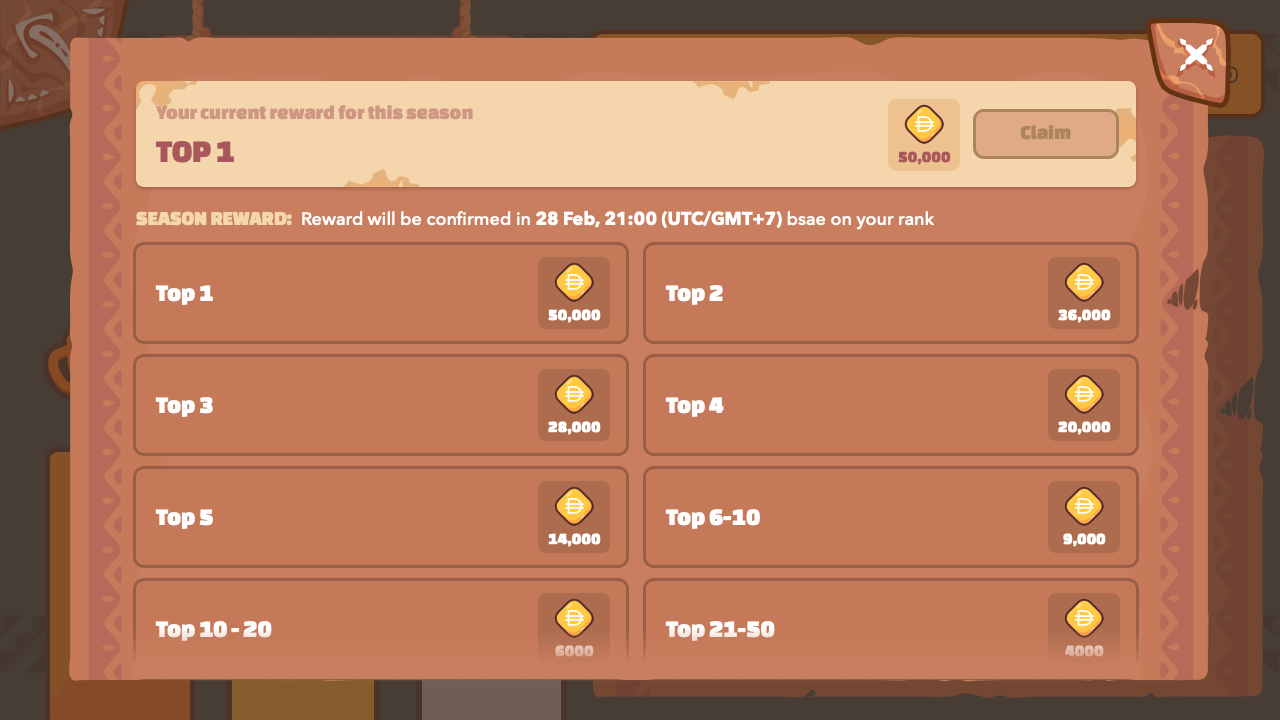 Reward Structure
25% (375) of the first season's DAI rewards will be focused on the PvP ladder and distributed to the top of the leaderboard as shown above (the leaderboard will be reset at the beginning of the season). The season will last 2 weeks, ending on March 1st at 9 AM EST.
In the figure, 1,000 Axie DAI (ADAI) = 1 DAI. On March 1st, you'll be able to claim your DAI rewards from your account page, just like with SLP.
In addition, 75% of the DAI (1125) will have a chance to drop from any arena match during the season, so any trainer, regardless of skill level, has a chance to earn some!
Please note that each human is only eligible for 1 leaderboard position-based payout. Any attempts to abuse the system will result in a ban from Season rewards.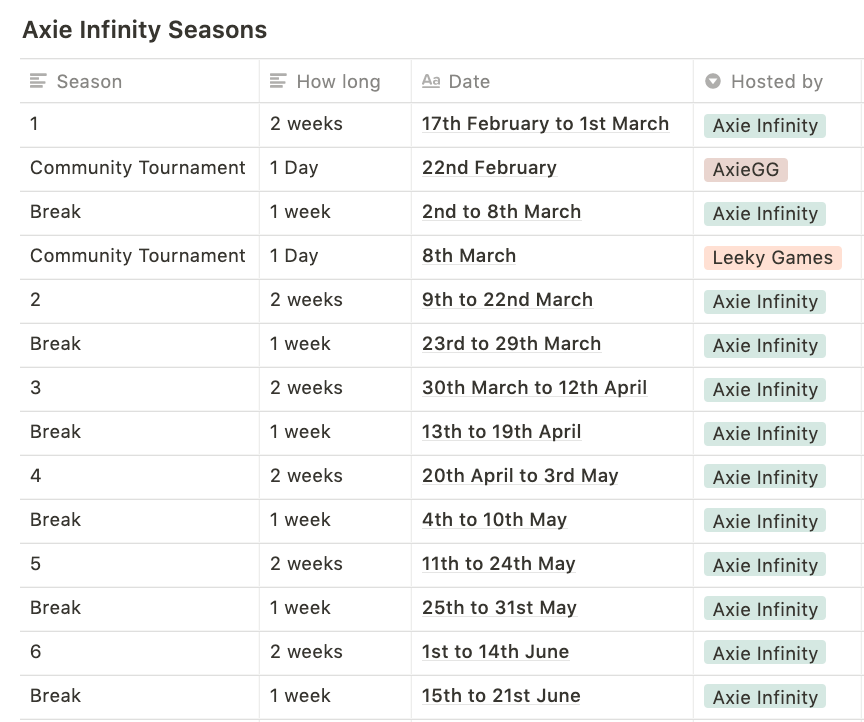 Season Structure
We are starting out with seasons that last for 2 weeks which will then be followed by a 1 week break. After that, another 2 week season will begin, followed by another 1 week break and so on.
We've adopted this structure partly to allow our community tournament organizers to plan their tournaments around it. Since we expect many players will be active in The Arena right before the end of the seasons, it is not recommended to host tournaments during those periods.

Get Involved!
If you're a new player hoping to become a top Axie trainer, here are a few steps to take now:
Join Axie Discord and meet our amazing community! Our top trainers are always interested in fresh faces to compete with and will gladly help you out!

Make sure to read the available guides and PvP related content!

Start practicing! The best way to learn is by getting some games under your belt in the Arena. The current season is an ideal time to start!

PvP Content/Guides
Check out the guides and articles below for some insight into Axie's PvP system.
Star Axies of the Infinity Cup

See You In The Arena!
The Axie Infinity Team
Axie Infinity Discord — Want to start playing but not sure where to start? Join our Discord, our community will answer any questions you have!
Axie Infinity Twitter — Our DM's are always open :)